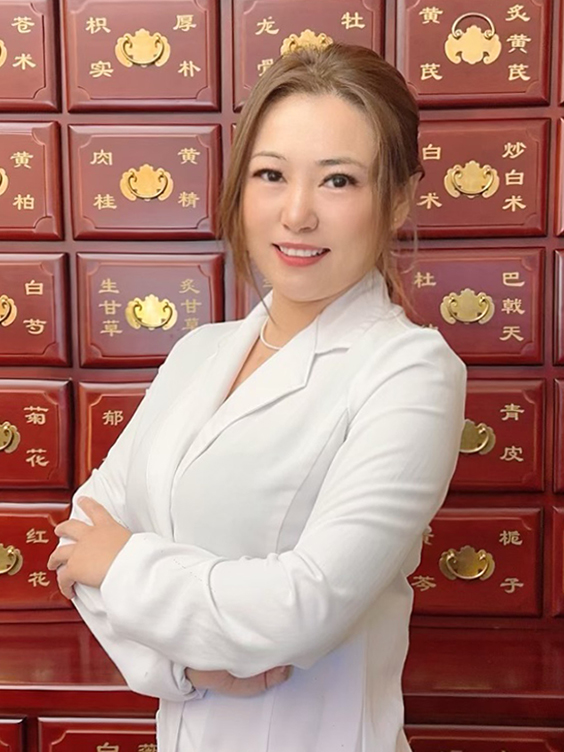 Yang Li
Hi, I am Yang Li from Acuherb medical Group in the Bay Area.
I have been interested in Chinese medicine since I was a child, and after receiving my doctor degree from the University of Chinese Medicine. I opened my own TCM clinic. After more than six years of study, research and clinical treatment, I have concluded a set of treatment methods combining Wen's needles, fire needles, Chinese herbs, cupping and moxibustion to treat difficult and complicated diseases.
In modern life, no matter walking, eating or sleeping, many people nestle on sofas, chairs, beds to watch TV, cell phones, tablets; especially those who work with computers and keep their heads down in one posture for an extended time, from young people to the elderly, are likely to suffer from cervical spondylosis, lumbar spinal stenosis and headaches. Now the number of such patients increasing rapidly. Improper posture puts pressure on the head, compresses the nerves in the neck and lumbar region, and affects the normal physiological curvature. When the physiological curvature changes, it alters the tissues around the spine, producing pain and paralysis. In severe cases, this can lead to lesions in the surrounding organs, causing symptoms such as chest tightness and difficulty breathing.
I had a patient come to the clinic with uneven shoulders. Upon consultation, this patient is an engineer who likes to look at his computer sideways while working. His habit caused a large lump in his shoulder at the seventh vertebra of the spine with a headache. I treated him with a combination of Wen's scalp acupuncture and body acupuncture, as well as our unique techniques. After two months, this patient's shoulder returned parallel, and his headache disappeared.
Another patient developed headaches and neck pain after waking up from his pillows. He could not look sideways.I treated him once with Wen's scalp acupuncture and he was cured. I specialize in treating all kinds of persistent pain, such as cervical spine pain, headache, migraine, shoulder pain, tennis elbow, golf elbow, sciatica, lumbar spine pain, neuralgia, as well as low back pain, lumbar spine pain, knee pain, and barefoot pain. Many people experience less pain at the first treatment, and there are patients who are pain-free after one acupuncture session. This is the miraculous effect of Wen's scalp acupuncture. In addition to acupuncture, tui na and cupping, our moxibustion therapy is also suitable for various pains, gynecological diseases, menstrual cramps, etc.
A patient had a compression fracture of the ribs due to a car accident and was unable to move his body. After three times of acupuncture, his pain was significantly reduced, and he could move his body. Another patient had a stroke more than 10 years ago and he could not lift his arm. After a month and a half of treatment (twice a week), he was able to raise his arm very high. We also have proven treatment methods for patients with infertility. Depending on the patient's physical condition and the cause of the disease, we adopt different treatment plans.
A patient was diagnosed by a Western doctor as being unable to conceive and came to our clinic. I found that her kidney deficiency was obvious, and that the miscarriage was due to weakness, not the inability to conceive. I used a comprehensive treatment plan for her: acupuncture, Chinese herbs, spleen and kidney strengthening, and a combination of treatments: acupuncture and Chinese herbs to regulate and strengthen the spleen and kidneys. After two months of treatment, I stopped the medication and let the couple go out to relax. In less than a month they came back, she got pregnant. The first trimester of pregnancy. I used the medication to help her from the beginning of the pregnancy until delivery. She gave birth to a 7-pound boy.
I have cured many similar cases over the past six years to list. If you have any health problems, please feel free to call us or visit the clinic.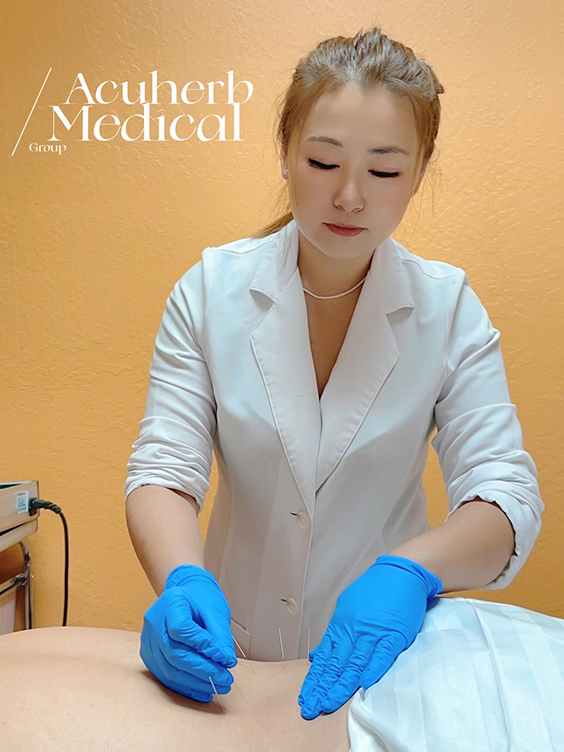 Acupuncture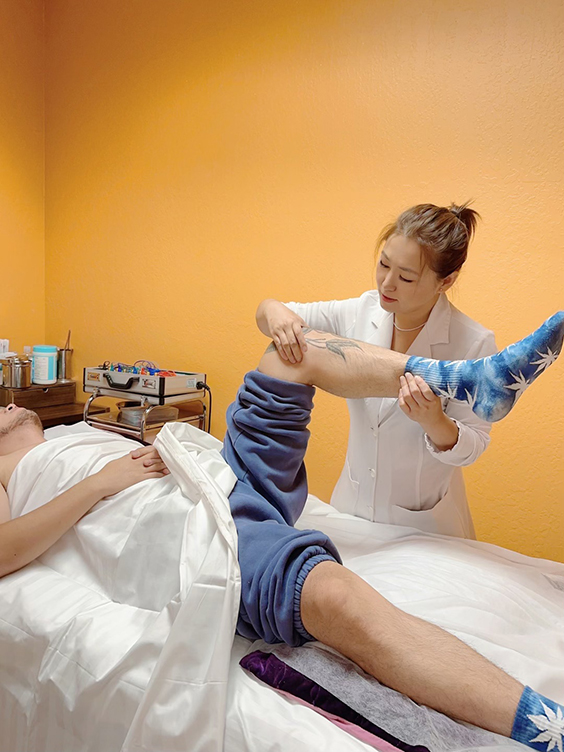 Massage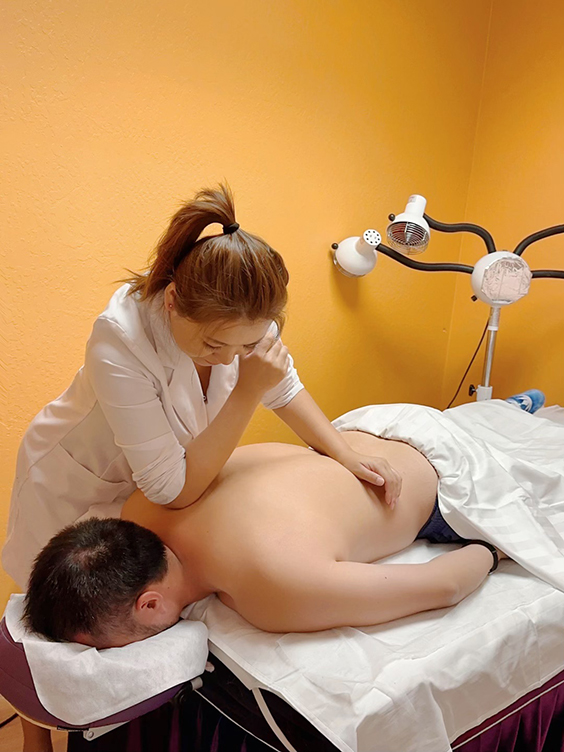 Massage
Diagnosis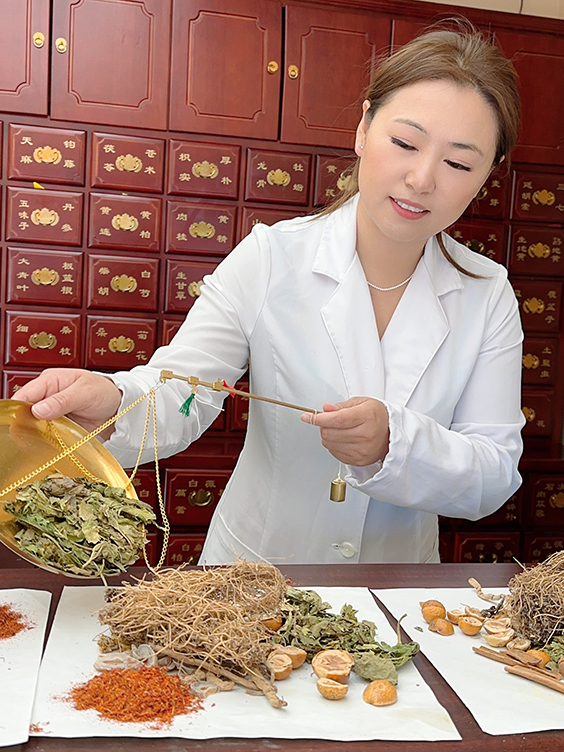 Herbs
Moxibustion
Health Organization(WHO) as effective in treating these conditions:
Anxiety
Arthritis
Asthma
Bronchitis
Carpal tunnel syndrome
Chronic fatigue
Colitis
Common cold
Constipation
Dental dain
Depression
Diarrhea
Digestive trouble
Dizziness
Dysente
Emotional problems
Eye problems
Facial palsy
Fertility
Fibromyalgia
Cingivitis
Headache
Hiccough| Hiccup
Incontinence
Irritable bowel syndrome
Low back pain
Menus
Menstrual irregularities
Migraine
Morning sickness
Nausea
Usteoarthritis
Pain
PMS
Pneumonia
Reproductive problems
Rhinitis
Reducing the risk of stroke
Sciatica
Seasonal affective disorder SADI
Shoulder Pain
Sinusitis
See disturbances
Smoking cessation
Sore throat
Strees
Indigestion
Wist Pain
ennis elbow
Tonsillitis
Tooth pain
Trigeminal neuralgia
Urinar tract intections
Vomiting
Most PO Insurance Accepted
Auto Accident/ workman's comp
Our fully-featured traditional Chinese medicine techniques included Chinese Herbal, Acupuncture, and Meridian Massage.Our doctors and acupuncturists specialize in managing Pain Disorder, Chronic Disease, Depression & Anxiety, Reproductive System Disorders and many more!
Welcome to Acuherb Medical Group, your premium Alternative & Holistic Health Clinic in San Jose, CA.